Most SECaaS vendors are well-established cybersecurity companies with teams of security experts that understand ongoing trends and adhere to current cybersecurity best practices. Their business is applying this expertise to ensure maximum security for you and your data. Unfortunately, most small companies can't afford that kind of expertise, which is why it makes sense to go with a cloud security vendor. Security-as-a-Service is a similar business model to Software-as-a-Service in that it allows vendors to offer cloud-based services to customers, usually through a subscription service model.
Dell'Oro Group's five-year forecast found that demand for security as a service and virtual-based network security is expected to represent 51% of the $33 billion in total network security market revenues by 2026. Helps reduce the workload of the organization's IT department and prepare the organization for security compliance audits. It will help provide better visibility of security efforts within an organization and increase employee productivity by maximizing computer uptime. Security as a Service can help businesses of all sizes have a comprehensive IT security solution at a fixed price.
You can also choose for your IT teams to take control of security processes if you prefer and manage all policy and system changes through a web interface. One of the biggest benefits of a Security as a Service model is that it saves a business money. A cloud delivered service is often available in subscription tiers with several upgrade options so a business only pays for what they need, when they need.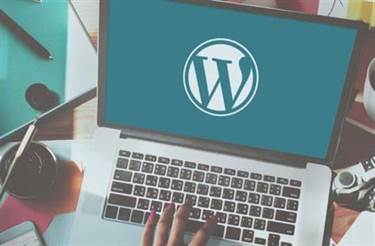 There's also the risk of becoming trapped in a SECaaS vendor's ecosystem due to their approach to cloud security. For instance, a vendor using a proprietary tool for network security could generate data logs that are unreadable by other network security software. This lack of interoperability can make it difficult to move between cloud security vendors or have multiple vendors handling different aspects of your security infrastructure. For anti-virus tools to be effective and useful, they need to work with the latest virus definitions, allowing them to stomp out threats, even the newest ones. With security as a service, you're always using tools that are updated with the latest threats and options. This means no more worrying that your users are not updating their anti-virus software and keeping other software up to date to ensure the latest security patches are in use.
Outsourced security offerings, however, are not and should not be "one size fits all" solution. Depending on your business functions, you should be on the lookout for a SECaaS vendor that can guarantee you maximum availability at all times. Considering how vital security is to the modern business, the best cloud security providers also need to ensure consistent performance of security operations.
Fast User Experience
Today's Security-as-a-Service offerings are the culmination of this trend. Security-as-a-Service makes it possible for facilities managers and human resources decision-makers to take full advantage of the benefits of digital transformation. This new service model brings the increased cloud computing security companies efficiency and enhanced effectiveness that digitization and modern computing technologies have created across all areas of the business into the realm of physical security. MorganFranklin's Managed Services offering is designed to meet the needs of these organizations.
Marho is a Community Support agent at The Events Calendar and enjoys helping people discover how information technology can provide great solutions to their everyday problems.
Many businesses today either fully use the cloud or operate in a hybrid cloud environment.
Additionally, firewalls and wireless access solutions are constantly evolving, and given the large and continuously growing number of options to choose from; picking the best equipment for your company can also be difficult.
Security & Compliance PCI and HIPAA compliance, Threat and Intrusion Detection, Firewalls, DDoS, WAFs and more for the highest level of protection.
This lack of interoperability can make it difficult to move between cloud security vendors or have multiple vendors handling different aspects of your security infrastructure.
Meanwhile, facial recognition technology will make it possible to streamline and optimize access management and pattern tracking.
Data loss prevention – Data in transit or at rest is inspected, classified, and reviewed, to keep sensitive, personal, critical, and externally valuable data from leaving the organization. Vulnerability scanning – Network devices and computer systems are scanned for potential points of exploit to identify needed security updates. Avoid vendor lock-in and have more flexibility by making sure that the solutions you choose have no interoperability issues. Our unique approach to DLP allows for quick deployment and on-demand scalability, while providing full data visibility and no-compromise protection. This service sometimes protects PCs, laptops, tablets, servers and even smartphones.
Fast Access
Because many organizations have plunged into cloud computing without sufficient information and resources to ensure their security, they relied on vendors to take care of everything behind the scenes. Still, they did not consider the consequences of an https://globalcloudteam.com/ entire cloud infrastructure with a dozen or more applications sharing data and credentials. From small and medium-sized enterprises to the largest multinational companies, the use of cloud computing infrastructure and services is growing exponentially.
Cybersecurity is all about speed, and cloud-delivered solutions tend to be superior in this regard. If you work with a reputable security as a service company, you'll enjoy access to security tools in the moments you need them. Cultivating expertise is a time-consuming and expensive proposition, especially in the online world of information security. Any reputable security service SaaS provider will have a team of experts that manage your account, and you'll have access to this support structure 24/7, via email or web application.
Look for providers who work with best-in-class security solution vendors and also have the expertise to support these solutions. Disaster Recovery Planning – Your provider should work closely with you to understand your infrastructure's vulnerabilities and the external threats most likely to cause the most damage. From vandalism to weather disasters, your provider must ensure your business can recover quickly from these catastrophic events. A user should look for availability, quick response time, existing vendor partnerships, and disaster recovery planning when assessing potential SECaaS providers.
How To Choose A Security As A Service Provider
SECaaS solutions often include Anti-Virus software, Data Backups, Firewall Monitoring, Network Security Management, and annual Vulnerability Scanning. Still, others rely on third-party providers for software and applications. Over time, we have seen just about anything being offered as a service, From backends to content, logging, disaster recovery, and storage, services have taken over. With more than 50 years of experience providing security services, Kastle Systems has been a front-runner in taking Security-as-a-Service from concept to full-fledged service offering. Even before the advent of the cloud, we were building proprietary solutions to make remote monitoring possible.
However, in this case, those services would be cybersecurity focused for strengthening the customer's networks and information systems against intrusion attempts. Another important offering from SECaaS is a centrally managed, monitored antivirus and patch management solution. With this, SECaaS providers can ensure that every computer on your network has comprehensive antivirus software installed and that the antivirus has all the latest updates installed. It also ensures that all computers are receiving the important security updates for their operating system as well as installed software. SECaaS can alert your IT Department immediately upon the discovery of malicious software, or if a computer is missing security updates, so that corrective action can begin in a more timely fashion.
You Get To Focus On What's More Important In Your Organization
One solution is Security as a Service , which follows the software as a service model. In this type of security management, an organization outsources its security services to a SECaaS provider on a subscription basis. The third party handles all aspects of the business security processes without straining your budget against sophisticated cybercriminals.
To address these challenges, SECaaS vendors work with companies to develop security measures, determine appropriate frameworks and review financial commitments. Neglecting security during cloud migration puts your company at risk for attacks during the migration process, and proper planning reduces this risk. Data policies – Data protection is an essential component of SECaaS solutions. Identify a data strategy with your SECaaS partner to ensure your sensitive information is protected and quickly recovered from an attack. Er-based solution, the right SECaaS provider will help you solve these and other vulnerabilities.
A user's traffic might have had to take two dozen "hops" before reaching its destination. But the latency this model introduces is no longer acceptable for most users and organizations. It not only slows productivity, but also invites users to bypass security controls and connect directly to their applications. With cloud-delivered security, enterprises don't have to choose between security and a fast user experience.
Security & Compliance PCI and HIPAA compliance, Threat and Intrusion Detection, Firewalls, DDoS, WAFs and more for the highest level of protection. Cloud Dedicated Servers Single-tenant, on-demand dedicated infrastructure with cloud features. Data encryption – Data in transit and at rest is secured to ensure only approved access is possible.
How Can A Secaas Company Help?
Gartner predicts 99% of cloud security failures through 2025 will be the fault of the customer rather than the service provider. CrowdStrike, a cybersecurity company that offers the industry's only true remote remediation service, can prevent data security failures like these through its threat intelligence and threat hunting technology. Security as a service allows companies to use an external provider to handle and manage cybersecurity. Outsourced security solutions cover services like data loss prevention, antivirus management and intrusion detection. By using a SECaaS vendor, companies benefit from the expertise and innovation of a dedicated cybersecurity team specializing in the intricacies of preventing breaches in a cloud computing environment.
Web Application
High Performance Multi-server hosting solutions to reduce latency and prevent downtime. High Availability Resilient, redundant hosting solutions for mission-critical applications. Email security – Security tools are used to detect and block malicious email-based threats, including social engineering, malware, and spam. Security analysis – Security experts audit your organization's state of security against industry standards to identify weaknesses, misconfigurations, and risk. Software-defined architectures enable SD-WANs to deliver this function with added security. You have flexibility to scale security up or down quickly because SECaaS offerings provide instant access on demand.
Security As A Service: The Difference Between Managed Services & Mssp
I have earned several certifications during my professional career including; CEH, CISA, CISSP, and PCI QSA. Free Product Demo Explore key features and capabilities, and experience user interfaces. With Encryption, the people who do manage to steal your data or eavesdrop on transmissions get unreadable and useless information—unless they have the encryption key to decipher it. If you're unsure about your security coverage or current threat level, you can always get in touch with Digital Defense and make sure you're on the right track. Within the last few years, the sophistication of the technologies available to help keep buildings and physical facilities secure has grown by leaps and bounds.
This gives you the opportunity to study them and potentially discover intrusions or other security issues. With web security, your online applications are protected, preventing any bad actor from using them to compromise either the application or the security of the network that hosts it. A security assessment examines the security tools you have to make sure they meet industry standards. With SECaaS, you can continually monitor your network and the security tools that have been implemented. These include tools designed to monitor, protect, and ensure your data is secure.
SaaS offers lower upfront costs and simpler management, because it can be updated by the vendor continuously in the cloud. SaaS is also scalable, so as you add users, you simply adjust your subscription. In tomorrow's offices, there will be greater reliance on cyberphysical systems, which will enable the further integration of building and physical facility security and IT. The move to the cloud will also make access to technologies that save time, make physical security monitoring more effective and improve building occupant experience more widely available. One example of this is the use of a single credential to access multiple facilities in an organization that spans several locations. The best Security-as-a-Service offerings include ongoing maintenance and monitoring, which means the provider will manage the entire system, not just the software and offsite hosting.